Budweiser: Bud on Mars
Produced by Anheuser-Busch, Budweiser is available in 80 markets worldwide and is one of the best-selling beers in the United States.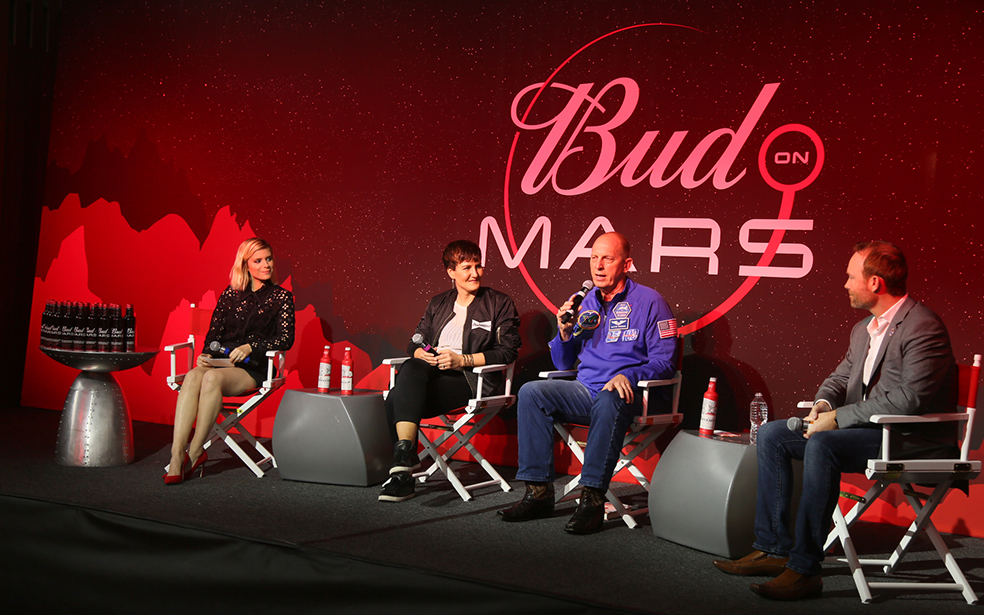 The Challenge
Budweiser wanted their new campaign to highlight the brand's ambition.
The Solution
We encouraged Budweiser to make their boldest commitment ever – to be the first beer on Mars.
Budweiser's Mission to Mars
With iconic tech innovators like Elon Musk and Jeff Bezos dedicating their time and resources to find a way to the Red Planet, the journey to Mars is a perpetually trending topic. So when Budweiser issued a creative brief seeking an idea that would champion the brand ideal of ambition, it was no surprise that we wanted to conquer the greatest ambition of this generation – life on Mars.
Last year, Budweiser joined in on the race to space by announcing its long-term commitment to create a micro-gravity beer. Budweiser believes life in space deserves to be filled with the same enjoyments available here on earth – including beer!
How good will life on Mars be if you can't enjoy a cold beer?
Impact
1.6 Billion Impressions
From national to local press, the news reached over 80 markets across the United States, and garnered 14,400+ mentions and a 99.3% positive reaction. The brand also had its strongest brand health scores in 20 years.
---