GSK Consumer Healthcare / Excedrin: Excedrin Works
GSK Consumer Healthcare has 160 years of experience producing some of the world's best-loved healthcare brands, including Excedrin, a leader in headache and migraine relief.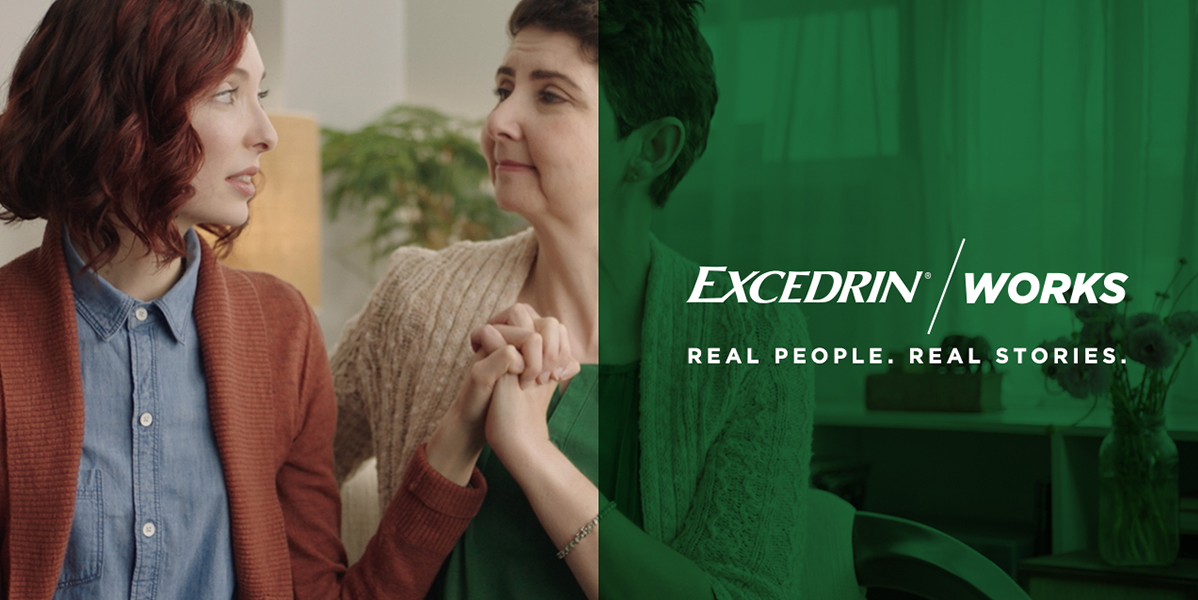 The Challenge
Excedrin wanted to shed light on the prevalence of workplace migraines and foster greater empathy for sufferers.
The Solution
We allowed people to walk in the shoes of migraine sufferers.
Show, Don't Tell
Through the use of real people, real stories and immersive 360° video technology, accessible to anyone with a smartphone, Excedrin allowed non-suffers to experience a migraine's visual and sound-related symptoms first-hand. The conversation was amplified with the help of NASCAR driver and migraine sufferer Danica Patrick, who shared stories about her personal and professional experiences with migraines. In addition, Dr. Elizabeth Seng, a clinical psychologist and head pain expert, was available to discuss the science behind migraines, triggers and potential solutions.
Impact
400M Earned Media Impressions
The Excedrin Works campaign was covered everywhere from Sports Illustrated to People.com, resulting in a substantial conversation lift: a 300% increase in mentions of Excedrin and head pain. Two weeks after launch, Excedrin hit its highest share, up more than 22% in sales.
---