Cruising into a Cultural Moment
Royal Caribbean International: Eclipsing the Eclipse
Royal Caribbean International is an award-winning global cruise brand with a 50-year legacy of innovation and introducing industry "firsts" never before seen at sea.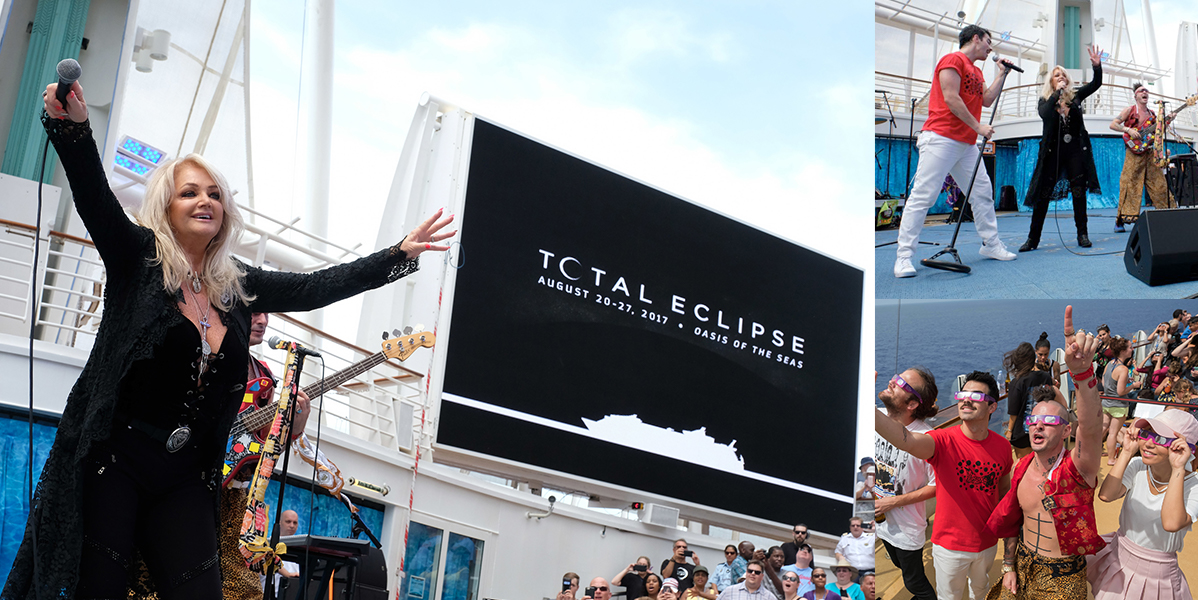 The Challenge
Royal Caribbean wanted to attract a younger audience. But how could the cruise line shatter misperceptions and become culturally relevant among "new-to-cruise" consumers?
The Solution
We capitalized on a buzzy cultural moment, the upcoming total solar eclipse.
The answer was written in the stars.
We knew brands would be activating on the ground . . . but nobody could activate at sea like Royal Caribbean. So we launched the Total Eclipse Cruise. We sent the world's largest cruise ship off-course, straight into the eclipse's "path of totality" – which was just as difficult as it sounds. But we didn't stop there. We added the ultimate eclipse moment: Bonnie Tyler, performing her iconic '80s song, "Total Eclipse of the Heart."
Impact
Royal Caribbean eclipsed the eclipse
We turned a cruise ship into one of the most desired destinations on Earth. It completely sold out, with the last room selling for more than $15,000, and generated $500,000 more in revenue than the same cruise the previous year. But perhaps most impressive of all, the average guest age on the sailing was lowered by five years. The 6.3 billion media and social impressions generated by GMA, TODAY, CNN, Time, BuzzFeed, E! News, Jimmy Kimmel, The New Yorker and others was a nice bonus, of course, surpassing all other brand activations around the eclipse.
---